Trying to find the exact hydraulic seal you need can be difficult. In order to work properly, they have to be a specified size. Smaller seals won't fit and bigger ones will leak. Consider using a source of engineering excellence that can custom fabricate the right seals for your equipment.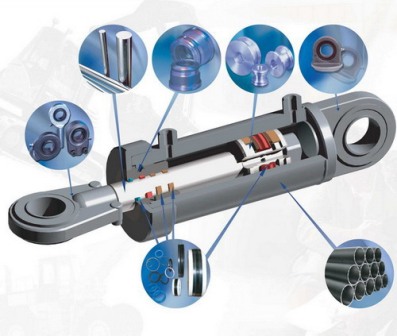 Find out if a Similar Seal is Available
Finding a source that creates custom seals can often lead to the discovery that hydraulic seals similar to the one you need are already being made. It saves you on the costs of having one made to suit your needs.
Send a Seal to Experts for Reverse Engineering
Recover the hydraulic seal you need and send it to experts for reverse engineering. You can then have custom hydraulic seals made to order. It will have the shape, size, and characteristics of the original seal. It saves time when your equipment is down due to a faulty seal.
Hire Specialists for Customized Fabrication of a Seal
You can have a hard-to-find hydraulic seal created by specialists that know how to engineer the solution. It's an affordable process and you're guaranteed to have a seal that works perfectly. You can even have oversize custom hydraulic seals made that meet your hydraulic sealing demands.
Find Engineering Know-How to Get a Quality Hydraulic Seal Product
Loss of hydraulic fluid in pumps or pistons from a faulty seal can cause complete equipment failure. Locating knowledgeable seal fabricators is essential if you have equipment that requires seals that are impossible to find replacements. Keep extras on hand in order to meet your regular maintenance routines. Get the seals you need to keep your hydraulic fluids in place.
Custom hydraulic seals is a solution when you are searching for the right ones and coming up empty. Get the right size at an affordable price today.